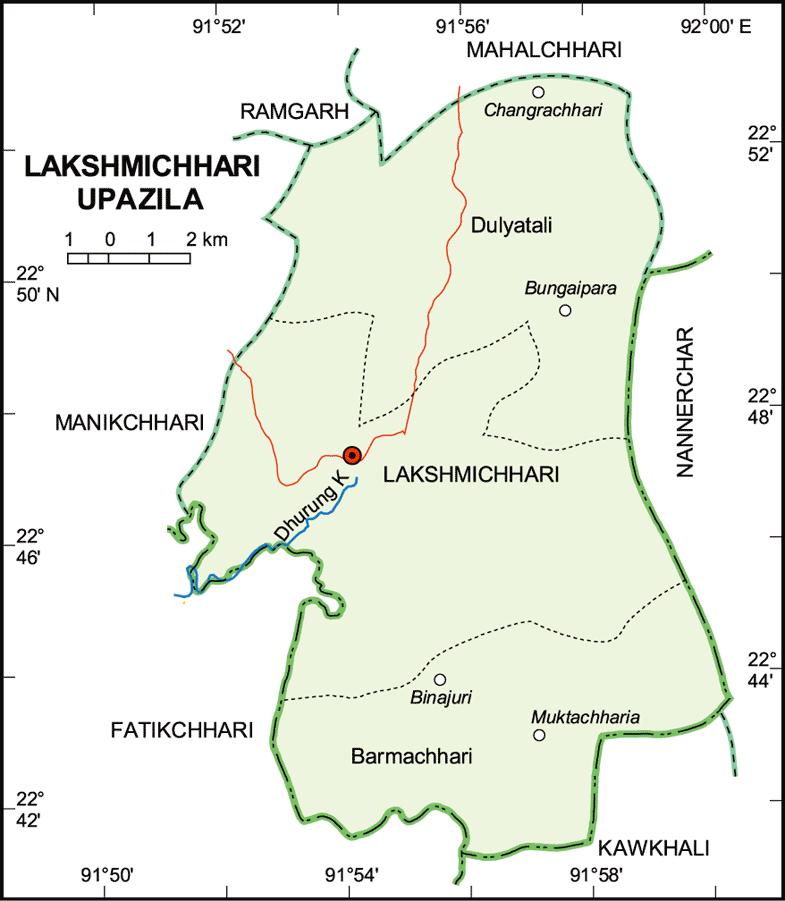 Borkha Party beats up two in Laxmichari
chtnews.com
News No. 199/2010, December 26, 2010
TWO supporters of the United Peoples Democratic Front (UPDF) were tortured by military-backed Borkha Party members in Laxmichari under Khagrachari district.
The incident occurred yesterday when the UPDF supporters were putting up posters at Laxmichari bazaar area.
The tortured victims have been identified as Kala Baran Chakma, 35, son of Gola Chakma and Bindu Chakma, 37, son of Phool Chan Chakma. Both of them are from the village of Beltolipara in Laxmichari Sadar.
Meanwhile, another report adds: Three Borkha Party members have been surrendered to UPDF. They are Dhongo Chakma, 16, son of Samar Kumar Chakma, Babu Chakma, 18, son of Kina Dhan Chakma and Subol Chakma, 22, son of Duleye Chakma. All of them are from the village of Baganpara, Laxmichari.
………………………..