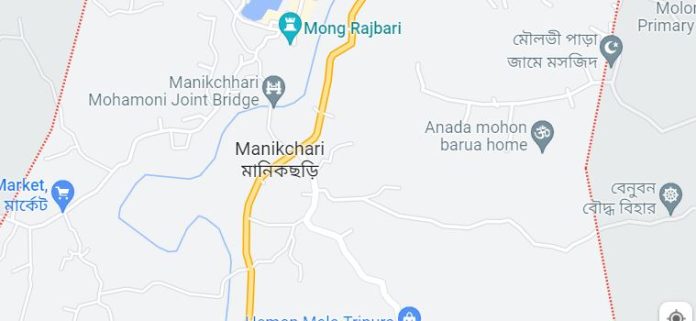 FOUR members of an armed gang loyal to Santu Larma have been reportedly killed in an armed encounter at Kalapanya under Manikchari Upazila in Khagrachari district, bartalive24.com and other sources have said.
The army cordoned off the area after the brief clash which took place around 10am today.
According to eyewitnesses, the soldiers recovered four bodies left behind by the armed gang.
A Santu Group leader, who wished not to be named, confirmed the incident and said four of their members were dead.
"But the military authority in Guimara Brigade is trying to cover up the facts of the death men for some unknown reasons." a leader of the JSS M N Larma faction alleged.
Some sections of the military in the area are accused of patronizing the armed gang against UPDF.