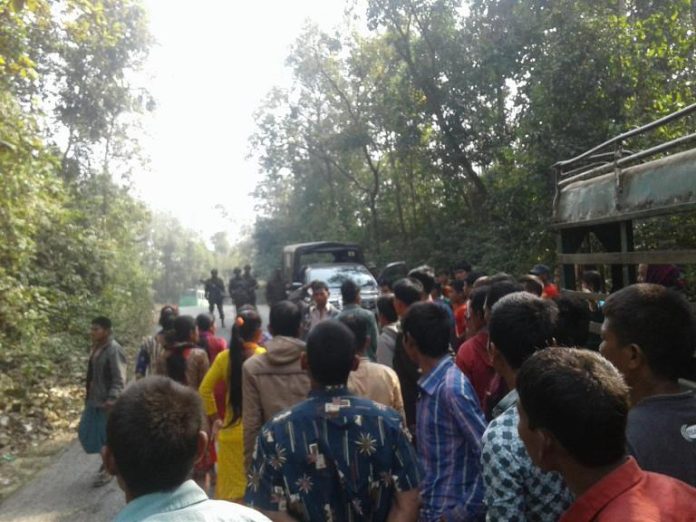 chtnews.com
Wednesday, January 31, 2018
SEVERAL Jumma people have been injured when members of the Bangladesh security forces attacked a human chain organized by local villagers in Ramgarh today to protest against the 27 January settler attack on a Jumma village.
According to sources, the villagers were about to start the protest at 11 a. m. at Joutha Khamar area when the Border Guard Bangladesh personnel began cracking down on them without slightest provocation.
The protestors attempted a second time, but met with more attacks by the army, BGB and police.
The attack left several Jummas injured; among them are Jotin Tripura and Amol Tripura.
The PCP, HWF and DYF have condmened the brutal attack on the participants of the human chain and demanded that the attackers be brought to justice.
———————
News No. 19/2018