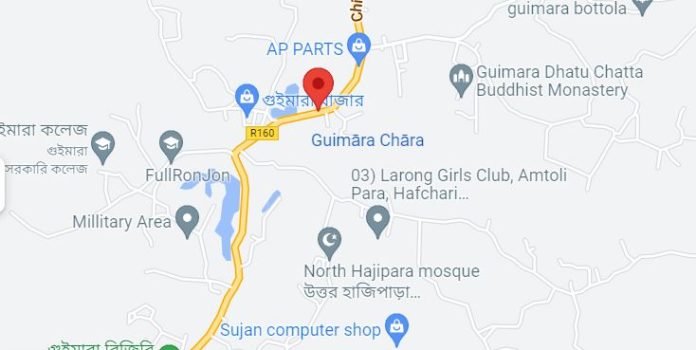 chtnews.com
Thursday, March 15, 2018
AN ATTEMPT of the army-backed vigilantes to kidnap an activist of the United Peoples' Democratic Front (UPDF) failed as the villagers resisted them in Guimara Upazila under Khagrachari district.
The incident took place on Tuesday, March 13. According to sources, a group of eight vigilantes led by Aongyo Marma mounting four motorbikes went to Kukichara Marma Para, about 4 kilometers east of Guimara Upazila headquarters and tried to kidnap Zhimit Chakma, 40, from a tea shop there.
When this news spread, the villagers – men and women – rushed there and resisted the attackers, who had a plan to hand over the UPDF man to the army.
In the face of popular resistance, the vigilantes ran away, leaving Zhimit Chakma unhurt.
But the mob caught hold of one of them, named Kong-jai Marma, and gave him a sound beating.
Later he was released on the condition that he would not get involved in vigilante activities again in the future.
———————
News No. 32/2018