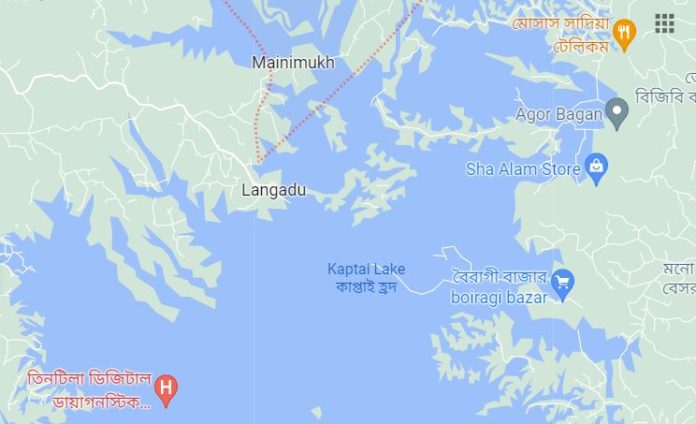 chtnews.com
Sunday, October 18, 2015
BENGALI settlers in Langudu of Rangamati district on Saturday constructed a house structure after occupying a patch of land belonging to a Jumma villager.
According to sources, Md. Abdul Gafur and his son Rashed Mian have been trying to grab 5 acres of land belonging to Samir Kumar Chakma, 60, son of late Tarani Sen Chakma of Bhaibone-chara village under Langudu Upazila.
The land is registered in the name of Samir Chakma although Gafur claims it to be his own.
Gafur and Rashed had cleared shrubs and bushes before finally constructing a farm house to physically occupy the land.
But when the owner and local villagers protested, Gafur and Rashed went to the local army camp and reported falsely that the Jummas had tore down his house.
Then the army visited the spot and found the allegations of the settlers to be unfounded.
The commander of the camp asked both parties to appear in the camp along on Tuesday with respective documents to support their claims, the sources said.
—————-
News No.161/2015
Read Bengali version of this news here