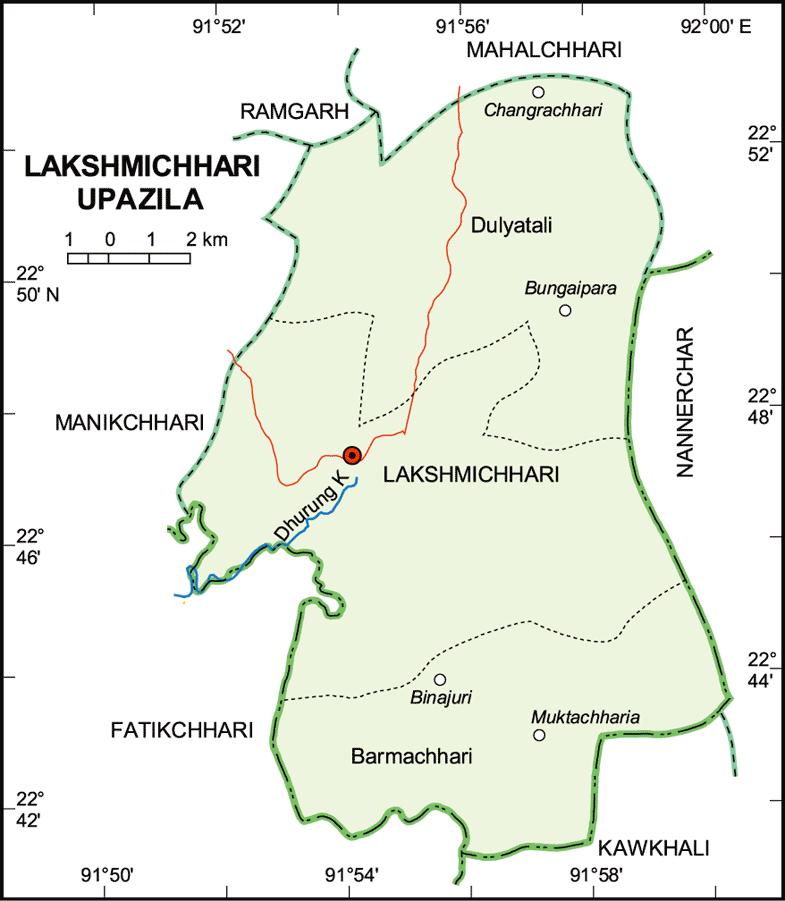 chtnews.com
Tuesday, November 03, 2015
THE army on Tuesday put up a signboard, with the words "deserted police camp" written on it, on land belonging to Kutukchari Doshobol Buddhist Temple in Bormachari Union under Laxmichari Upajila, Khagrachari district.
Soldiers from Banyachola, Khiram and Shuknachari army camps went there early in the morning on 3 November and put up the signboard.
They warned the villagers there not to pull up or destroy it.
The Jumma villagers said there had never been any police camp there before and added that they think that the signboard was put up to grab the temple's land in name of setting up a police camp there.
—————
News No.168/2015
Read Bengali version of this news here