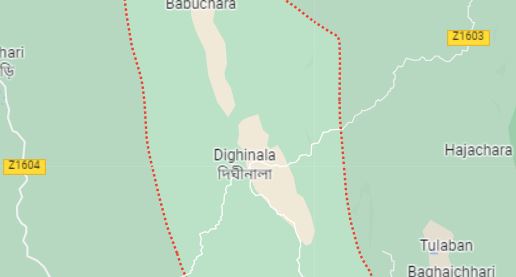 chtnews.com
Saturday, April 14, 2018
THE military-backed JSS Reformists have threatened Hill Students' Council (PCP) leaders and their family members to leave their villages in Merung area of Dighinala Upazila.
The Reformists threatened them to leave by Friday night.
A Reformist gang led by Rupesh Chakma and Prem Lal Chakma went to the house of Ananta Chakma, vice president of PCP Dighinala Degree College, at 4 p.m. on Friday and beat his father Ripon Jyoti Chakma after dragging him out of the house.
They also asked the family members of now-incarcerated Sumesh Chakma, a former president of PCP Dighinala Degree College branch, to leave the area.
A total of five families of PCP leaders received threats from the Reformists, who have taken a series of provocative actions against UPDF in the last few months.
These actions included the killing of three UPDF leaders including Mithun Chakma on 3 January in Khagrachari.
———————
News No. 41/2018