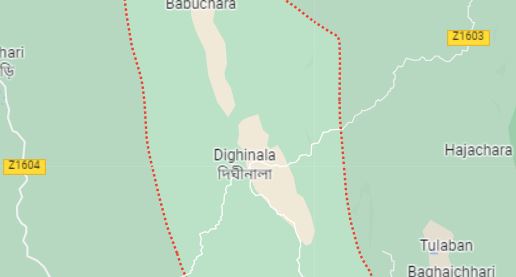 chtnews.com
Wednesday,April 18, 2018
THE JSS Reformists on Sunday, 15 April, shot dead Juron Chakma, 28, a former UPDF activist, and kidnapped an ex-PCP member in Dighinala under Khagrachari district.
According to sources, at 7 p.m, Juron Chakma, son of Borno Chakma and a resident of Onindo Karbari Para in Undujyamachara area under Merung Union No. 1, his elder brother Laxman Chakma and their two neighbours were helping themselves to foods and beverages prepared for Boisabi festival when an armed gang belonging to JSS Reformists opened fire indiscriminately at them, killing Juron on the spot.
However the rest could escape unhurt.
In another incident the same day, the JSS Reformists kidnapped Jenar Chakma, a former member of the Hill Students' Council (PCP), from Dighinala station.
A resident of Kripapur village under Kobakhali Union and son of Sumoti Ronjon Chakma, he was returning home from Khagrachari where he has been participating in a computer training programme.
He has not been traced since then.
——————–
News No. 44/2018