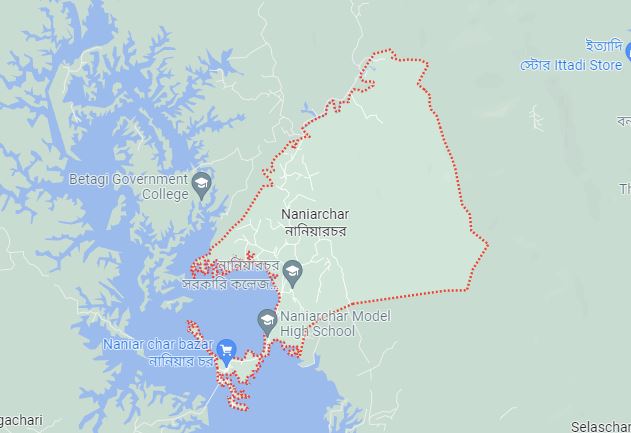 chtnews.com
Saturday, April 28, 2018
THE army-backed Nobyo Mukhosh Bahini vigilante group has given Monti Chakma' family in Naniachar until 12 noon today to leave their village, after she had narrated her traumatic experience during a month long captivity.
'NMB chief Tapan Jyoti Chakma alias Borma gave the order in a mobile call to her parents.' a press release issued by UPDF said.
Borma threatened them with death if they defy his order, it added.
Hill Women's Federation's general secretary Monti Chakma and its Rangamati unit's general secretary Doyasona Chakma were kidnapped by NMB vigilantes a la Boko Haram Islamist militants in Nigeria on 18 March during an armed raid in Abashik village in Kudukchari of Rangamati district.
The incident provoked widespread protests in the Chittagong Hill Tracts and other parts of the country including Dhaka and Chittagong.
They were ultimately released on 19 April from Khagrachari after a month long captivity.
After their release the two HWF leaders yesterday held a meeting with representatives of 19 progressive organizations in Dhaka to offer their thanks for their support for the protests and to narrate their ordeals during captivity.
This has infuriated the NMB vigilantes, who ordered Monti Chakma's family to leave their Morachenge Doar village in Naniachar.
——————–
News No. 53/2018