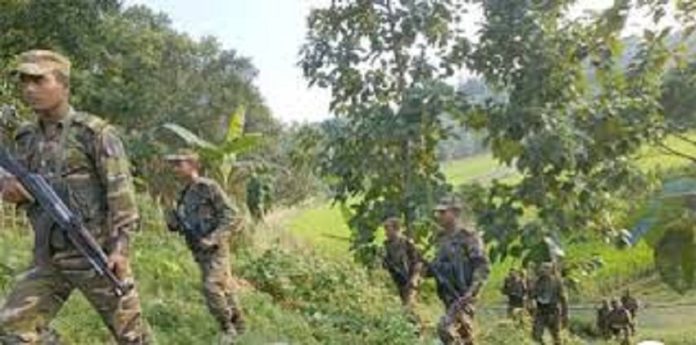 chtnews.com
July 23, 2018, Monday
The army supplied the JSS Reformists and a vigilante group with arms and ammunition to kill members of the United Peoples' Democratic Front (UPDF), according to Reformist deserters.
In interviews with chtnews.com, a website run by Jumma activists in the Chittagong Hill Tracts, they also said that on many occasions, members of the Bangladesh Army had taken part, along with Reformists and vigilantes, in terrorist actions against UPDF.
On killing of 3 UPDF activists in Sajek
Dharmajoy Tripura, 34, who left the Reformist group after a 10-year stint with it, said the army had actively helped the Reformists in the 28 May killing of three UPDF activists in the village of Gongaram Korollyachari in Sajek, Rangamati.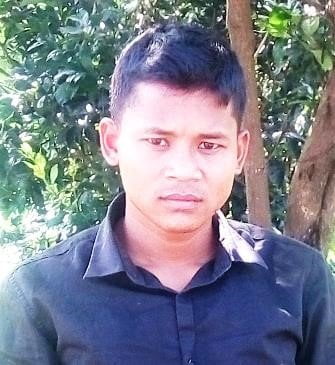 'At midnight, we were transported in a white microbus to Majolong from Tetultola in Khagrachari to carry out an attack on UPDF activists in Gongaram Korollyachari. We were escorted by a group of army, who gave us four SMGs along with 30 rounds of live bullets for each of them,' he said.
'Then they dropped us at a place called Dopoda, near Ladumoni bazaar in Baghaihat.'
Mr Tripura further said that some of his comrades, including Toru, Bidhan, Tonok and Tujim, had already been there waiting from them.
The army had dropped them earlier, and they had their own weapons with them, which were eight in number.
'With these twelve weapons we went to attack,' he added.
Mr Tripura said after the attack, which left 3 UPDF activists dead and another injured, they had to return the weapons to the army.
'After the attack we went to Sugunochari, near Dosh Nombor army camp, where we met the army again.
'They thanked us profusely for the success of the operation, took the guns back and then went away towards Gongaram, smiling and waving their hands at us.'
A resident of Noukachara Headmanpara in Dighinala, Dharmajoy Tripura joined the JSS Reformist group in 2007, and left it on July 7.
300 bullets to Reformists
Another Reformist activist, Shanto Chakma, who also broke away from the JSS Reformists, divulged to the chtnews.com that the army had provided about 300 live bullets to the Reformists when they went to attack UPDF at Giriphul area in Khagrachari.
'Once we went to Giriphul to attack UPDF. So far as I can remember, it was on 20 May. Everybody was anticipating that there would be a fierce fight with the UPDF. Therefore, to better equip us the army gave us about 300 bullets.' he said.
Shanto Chakma is of the view that without support from the army the Reformists and the Nobyo Mukhosh Bahini vigilante group would cease to exist.
Amtoli incident Dighinala
Both Dharmajoy Tripura and Shanto Chakma narrated how three Reformist members got arrested with automatic weapons and then released by the army on 17 June in Amtoli, Dighinala.
Shanto said, 'The other day we, 11 of us, went to Amtoli area, near Dighinala Sadar, to attack UPDF activists. We were carrying nine automatic weapons with us. But we did not know that the army also had gone in that direction before us. After a while they were coming back in a vehicle and came across Jonopriyo, Shanti and Mission on the way.'
According to him, the army immediately snatched away their guns and herded them into their vehicles.
But a few minutes later the army commander got a phone call obviously from a higher officer, he said. 'After that the army set the three free and returned their guns.'
Dharmajoy gave a similar statement on the incident, saying 'After the army picked them up, Toru (NMB leader) called Pele Babu (General Secretary of JSS Reformist group) over his mobile phone.'
'I don't know what he told Pele, but after that a phone call came to the army, and the three got released. They got their guns back too.'
An army punch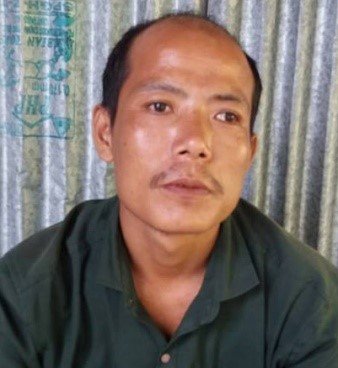 According to Sumentu Chakma, 38, who broke ranks with the NMB, the Reformits and NMB together have a total of 12 guns in Naniachari area.
Narrating his experience about a joint operation with the army, he told chtnews.com: 'On 19 June, Bodhil Kanti, Bizumoy, Anno Bijoy and I accompanied the army to Gobchari in Naniachar to attack UPDF. But no UPDF activist was to be found.'
'As the operation failed, the army became furious. An army man gave me a punch, and calling me a bastard, he said "It is because of you that we have to go through such hardships. We don't even get a wink of sleep the whole night,"'
Kidnapping of two HWF leaders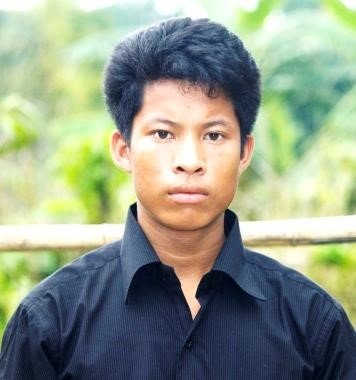 On 18 March, Hill Women's Federation leaders Monti Chakma and Doyasona Chakma were kidnapped from Kudukchari, Rangamati, provoking widespread protests and condemnation in the country.
According to Pavel Chakma, another deserter, the attack in Abassik (Kudukchari) and the abduction of the two HWF leaders was made possible by the army's support.
He said, 'To facilitate the attack the army escorted us from Rastarmatha in Naniachar to Kudukchari the previous night.'
He added, 'we have to let the army know about where we were staying and how many of us staying.'