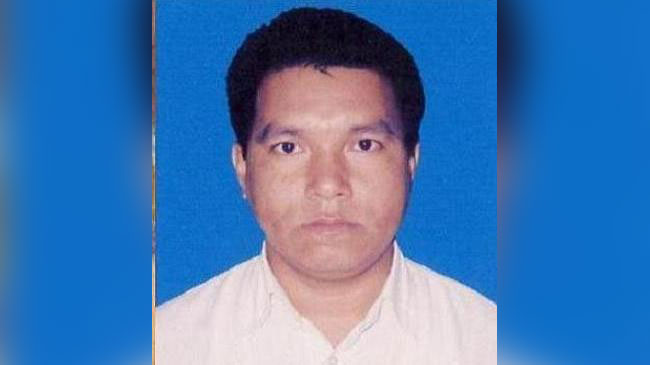 chtnews.com
Thursday, January 18, 2018,
Choton Kanti Tonchongya, chief organizer of UPDF Bandarban District unit, was arrested from his home at Balaghata in Bandarban district town on Tuesday night and was released fourteen hours later at 2:30 p.m. on Wednesday.
Speaking to chtnews.com after his release, Choton said, 'A group of army men led by a Captain came to our house at midnight and took me away to Bandarban zone headquarters.'
He said the soldiers had also taken documents from his party office and added that he was tortured while in custody.
'The zone commander Lt. Col. Moshiur Rahman appeared gentle, but a soldier asked me why I don't call myself Bengali' he said.
'When I said I am not Bengali, I am Tonchongya and my mother tongue is Tonchongya, he became furious and beat me.'
Choton said intelligence personnel had been warning him not to organize commemorative meetings and candle- lighting events in Bandarban for Mitun Chakma, who was killed by government-backed vigilantes in Khagrachari on 3 January.
A commemorative meeting and a candle-lighting event was scheduled to be held yesterday, but it could not be held because of his arrest.
Choton Kanti Chakma, who contested the ninth and tenth parliamentary elections from Bandarban constituency, had his first brush with arrest on 11 May 2012.
He had to spend one night in Bandarban police station on a false charge at the time.
An in 2010 (18 February), he was subjected to an assassination attempt.
———–
News No. 07/2018